10 Lessons Learned From 10 Years As A Physio
It's 10 years since I graduated.
I finished up at Uni in the Summer of 2010 and was straight to work in my first job as the Assistant First Team Physiotherapist at the Leeds Rhinos.
I have learnt a lot over the last 10 years.
Had some great successes…
And also made many mistakes!
Here are 10 of the biggest lessons I have learned over this time.
These tips will help you side-step the common pitfalls so many New Grads fall into and help you get your own New Grad journey off to a great start and help you achieve your own success in your career as a physiotherapist, sports therapist or sports rehabilatator.
Lets get going…
#1 Get Clear On The End Goal
The sooner you can work out where you are heading, the easier it is for you to achieve your goals.
If you have an intended career path and 'dream job' you can ensure every decision you make is helping you work towards that goal.
That next job you take might not be your dream job, but it should help you progress towards that dream job and not take you in a completely different direction.
#2 Say YES
As a student or New Grad therapist you need to take opportunities when they come your way.
If you get the opportunity to stay behind later on a placement, do it.
If you get asked to help out at a local sports team for a couple of hours a week or cover some games, do it.
These opportunities are not only great to learn and put your skills into action at the time, they are also often how doors open to bigger and better opportunities in the future.
#3 Ask Questions
Whether you are still studying or already qualified never be afraid to ask questions.
There is always people that will be willing and in a great position to help you out.
But if you never ask for their help you won't get any.
Don't ask questions for asking sake.
Try and solve the problem yourself, then if your still stuck, ask for help.
#4 Step Outside Your Comfort Zone
I used to worry about asking questions at University and I was one of those student that just sat back and listened.
Sometimes I knew the answers to some of the questions that were asked but I'd still sit their in silence, as I didn't like speaking up in class.
That suited my personality as I'm an introvert.
However, I soon realised that if I wanted to work in professional sport I would need to build my confidence and learn how to speak up in public and command a group.
On a placement I was asked to take a group 'prehab' session on my own with the Leeds Rhinos.
At the time it was probably the most daunting thing I have ever done.
I was £*%$ scared, but it was also a big turning point, as afterwards I thought, that wasn't actually that bad!
From that point onward I made a conscious effort to practice speaking in groups and speaking out in class as I knew that I needed to get better at this skill.
Push yourself to get better.
This may mean stepping outside your own comfort zone.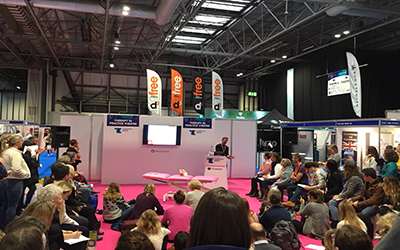 #5 Nail Your Subjective Assessment
The subjective assessment is at the start for a reason.
It's the most important!
If you do a bad job of the subjective then it makes your objective assessment and subsequent diagnosis much more difficult.
The objective assessment is easy when you know what you are looking for.
The subjective assessment helps you to determine what you are looking for, so don't rush it or you risk making the wrong diagnosis and treating the wrong thing!
#6 Do The Brilliant Basics
As a New Grad making sense of your patient assessments, treatments and rehab planning can be tricky so why make it more difficult?
The key to great patient results as a New Grad (or experienced therapist), is doing the basics really well.
Basic assessment techniques will help you identify 99% of problems.
Basic treatment techniques and rehab exercises will fix 99% of patients.
You don't need to learn all these fancy techniques and treatments to get great results you just need to be able to do the basics 'brilliantly.'
#7 Aim HIGH
Don't fall into the trap 9/10 therapists fall into just accept your career, will be what it will be.
If you really want a particular job, in the NHS, private practice or sport, then go for it.
If you work hard and stay committed to that goal, with the right support, that goal can become a reality.
Just because other people tell you otherwise does not mean it is true.
I was told at University it would take me 10 years to 'even have enough experience and be good enough' to even think about applying for my dream job – The Head Physio At The Leeds Rhinos.
I got this job 15 months after I graduated.
Set your sights high.
Make a plan (see #8).
Get to work.
#8 Have A Plan
A goal without a plan is just a dream.
This is 100% true.
It is all well and good having big aspirations but if you don't have a plan to help you get there, it is unlikely you will ever achieve your goals.
Having a plan keeps you accountable, it keeps you on track and helps you make those small steps towards a much bigger goal.
If you have a dream job in mind, think about how you are going to achieve this?
What steps do you need to take to be in a position to get this role?
#9 Ask Yourself Why
When you are asking a question in the subjective, using a special test in your objective, or using a certain treatment technique rehab exercises…
Can you reason why?
If you can't reason why you are asking a certain question or using a certain test or technique then you probably shouldn't be doing it.
This is clinical reasoning.
If a question, test or intervention is not trying to extract some important piece of information or is trying to help fix a particular problem for your patient, then it could well be a complete waste of your and your patients time and effort.
#10 Get A Mentor
As I finish up writing this blog post, later today I am meeting my own mentor.
I've had a mentor ever since I was a student and it is the best thing I have ever done.
My own mentor is two steps ahead of me in his career and as such, is in the ideal position to help me overcome the challenges that I face right now…
And those challenges I will face in the future (the same ones he is battling now).
Last year when I wrote my book and launched my podcast he was the first person I spoke to because, he had previously done both himself.
He saved my months of unnecessary work, time and effort and he showed me the quickest way to get these projects off the ground.
When I see tricky cases in my private practice or in my consultancy work in sport, he is the first person I ask for help.
9/10 times I am on the right lines but even so it is always good to feel reassured and have that support network around you when you need it.
Final Thoughts…
I hope reading this post you can take some of the lessons I have learned and apply some of this advice to yourself.
I know as a New Grad life can feel tough (I've been there) but it 100% doesn't need to be.
If you willing to work hard, with the right guidance, you really can get great patient results, even as young and inexperienced therapist.
You can quickly build your confidence with your patient assessments, treatments and rehab and actually relax a little and enjoy working with your patients.
Stop feeling on edge and worried about making mistakes or treating the wrong problem.
If there is one thing I have learned over the last 10 years is that when you are able to get a great patient result its the best feeling.
Being able to help a patient out of pain or help an athlete get back on the pitch, fills you with pride and I still get the same buzz now, as I did when I started getting my first good results as a New Grad 10 years ago.
Andy
The New Grad Physio Mentor
PS. If you have any questions about anything I have covered in this blog or you feel you might need a little help to get your career moving in the right direction then please let me know.
Just send me an email to andy@newgradphysio.com with the subject 'Accelerate' and I'll get right back to you.
A little bit of guidance goes a long way and I'll do everything I can to help you out.