The New Grad Physio Book Will Guide You Through The Challenges You Will Face, The Same Challenges You MUST Overcome If You Are To Become A Competent, Confident And Competitive Therapist, Gain Consistent Positive Patient Outcomes And Be Able To Enjoy Your Life As A New Grad Physio.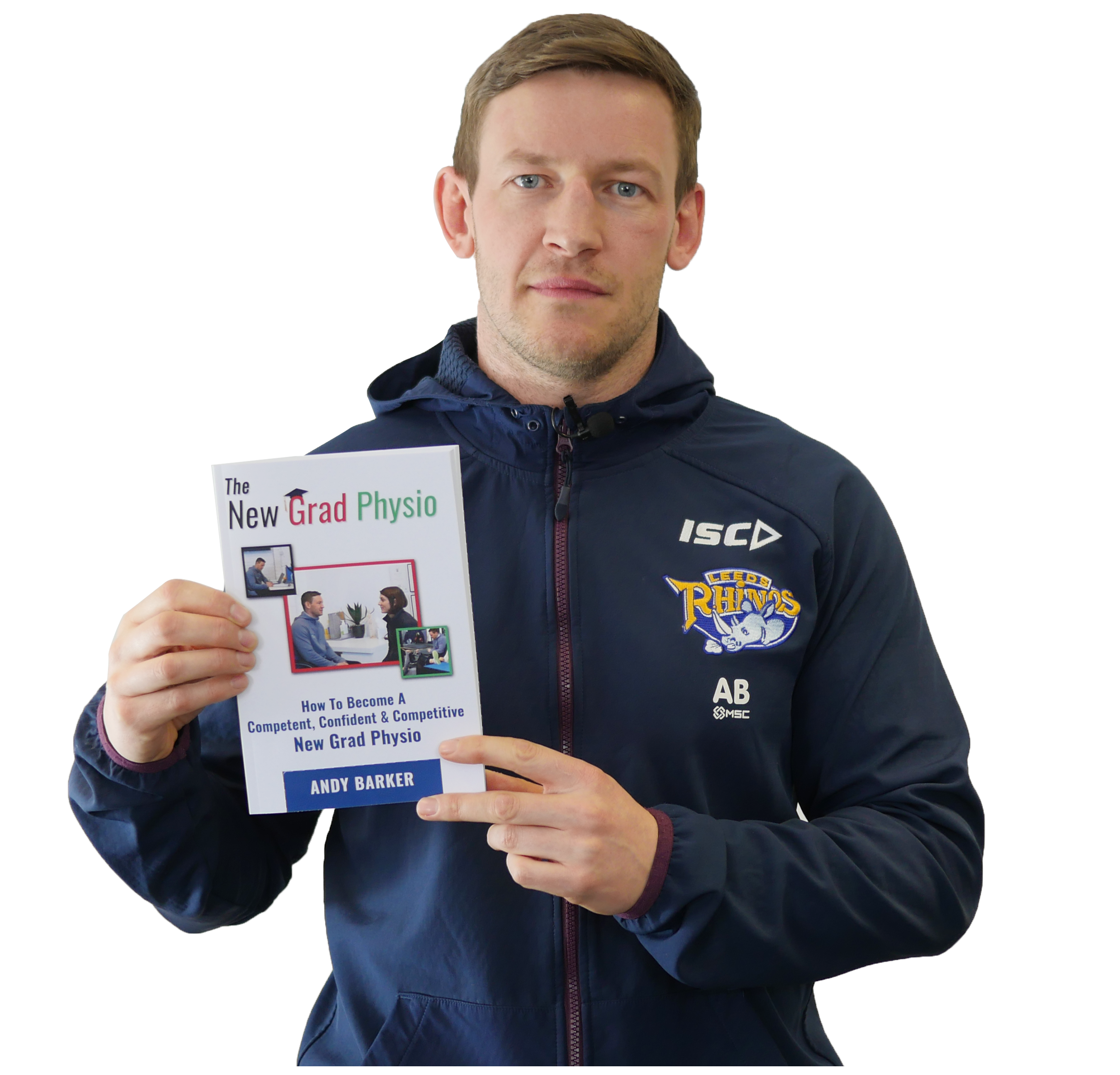 How to become COMPETENT, so you have the clinical skill-sets needed to understand your patient assessments, provide hands-on treatment and prescribe rehab exercises that take away patient's pain and get them back to full function.
How to become CONFIDENT, so you can easily build patient rapport, gain respect and recognition from your patients and senior staff and learn how to communicate your clinical message well, so patients believe what you are saying and adhere to your treatment plan.
How to become COMPETITIVE, so you can stand out from the crowd, get ahead of your peers to get the job you want and fly up the promotion ladder faster than anyone thought possible.
Andy Barker is a Consultant Physiotherapist, Private Practice Owner and The Founder of The New Grad Physio. Andy's own New Grad journey saw him progress from student therapist to his own 'Dream Job,' as the Head Physiotherapist at the Leeds Rhinos just 15 months after graduating and more recently, transitioned into working within International football, despite having no background working in the sport.
This book will show you WHAT you need to know to do the same and HOW you can start YOUR own successful New Grad journey…