Are You Prepared (Or Insured) To Cover Sports Games
Please do not put yourself, your players or your career at risk by covering sports games by not being qualified, or insured to do so.
So many therapists are standing at the side of a pitch, court, track or some other sports venue, covering sports games, when they should not be.
This is happening all over, in every sport, and the worst thing…
Most therapists do not even know the risks and that they should not be doing this.
There are two big things you need to know.
Firstly, you need to make sure you know the medical standards for the sport and the level you are covering.
Every sport has these, for every level of the game, and it is your responsibility to know what the medical standards are, and that you adhere and fulfil these.
Failure to adhere to these standards means you failing in your duty of care to your players and if something serious was to happen, and medical standards have not been adhered to, you could be deemed negligent.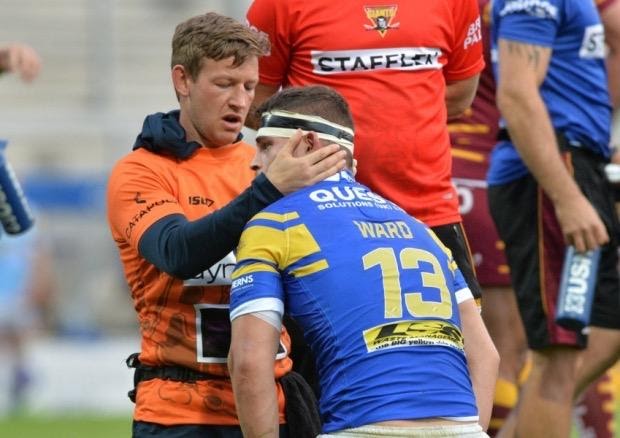 Secondly, and as important, you need to know if you are insured to cover games.
Every insurance policy is different, so you need to check that your policy covers you for the events you are covering.
In the event something might happen the last thing you want is a big lawsuit against you, and you having to foot the bill!
There is so much more to this and I will be covering this topic in detail on my next FREE webinar…
'Pitch-Side Trauma – Avoiding Mistakes To Keep You & Your Athletes Safe'
On this webinar you will discover…
If You Should Even Be Covering Sports Games As A 'Physio' & What These Means In Terms Of Your Insurance & A Possible Law-Suit (99% of Therapists Do Not Know This)

The #1 Thing You MUST Do Before Covering ANY Game To Keep You & Your Athletes As Safe In The Event of A Serious Injury

What Medical Kit Is Mandatory & Why This Is A Must For Any Pitch-Side Therapist, At Any Level of Sport

How To Complete A Quick On-Field Assessment, Rule Out Any Serious Injury & Be Confident You Have Made The Right Call

How To Deal With Difficult Pitch-Side Questions From Coaches, Even If You Might Be Unclear About An Athletes Injury Or Unsure Whether Or Not You Made The Right Call To Bring Them Off

Plus I'll Be Holding A LIVE Q & A Session To Answer Any Questions
It's happening on Wednesday 12th May 2021 at 19:00 (UK Time).
Register your free place here
See you there,
Andy
P.S. There are only 500 seats for this one-off webinar and my free events are often full, so do not wait around to secure your place. Do it right now by clicking here.