Concussion – A Guide For New Grads Working In Sport
This is an extra special blog written by sports therapist and New Grad Physio Member Jade Danes.
Jade has a wealth of experience in private practice and elite sport, working in both top level Rugby Union and Rugby League.
I love to work with motivated and driven therapists and Jade certainly fits that bill!
Earlier in the year during one of our member calls Jade mentioned she wanted to write her first blog, so we went through some planning together and here is the end result!
Enjoy!
…
Until recently I was working in Rugby Union and Rugby League and I can safely say I never had a season where I didn't deal with a concussion (even in the short Covid Season of 2020)!
A concussion is one of those injuries that can be difficult to assess and manage because there isn't anything you can physically see from the outside.
And unless you are aware of the signs and symptoms of concussion this can be hard (and in some cases really hard, as to identify some of the symptoms you need to know your player well to know if they are acting "normal" or not).
Most elite sports assess a players baseline cognitive levels (in preseason) and this baseline has to be passed for them to return to play following a concussion.
In some sports players can return to the field during the same game, having been removed for a susceptive concussion, providing they have no clinical symptoms of concussion and they have passed their baseline assessment.
Most sports use a SCAT5 assessment or a similar online version of this concussion assessment tool.
It will often be you as the therapist that has to identify a possible concussion and establish on the pitch if you think they need to be removed from the game or if they can continue to play.
When working in Rugby Union I predominantly worked at an amateur club level, and everything is down to you the therapist.
You are the lead medic, and 99% of teams will have no doctor in attendance.
So it is up to you to assess the player and decide if they can continue or if they need to come off.
This can be tough as many players are often reluctant to come off which might then lead to some form of argument from the player.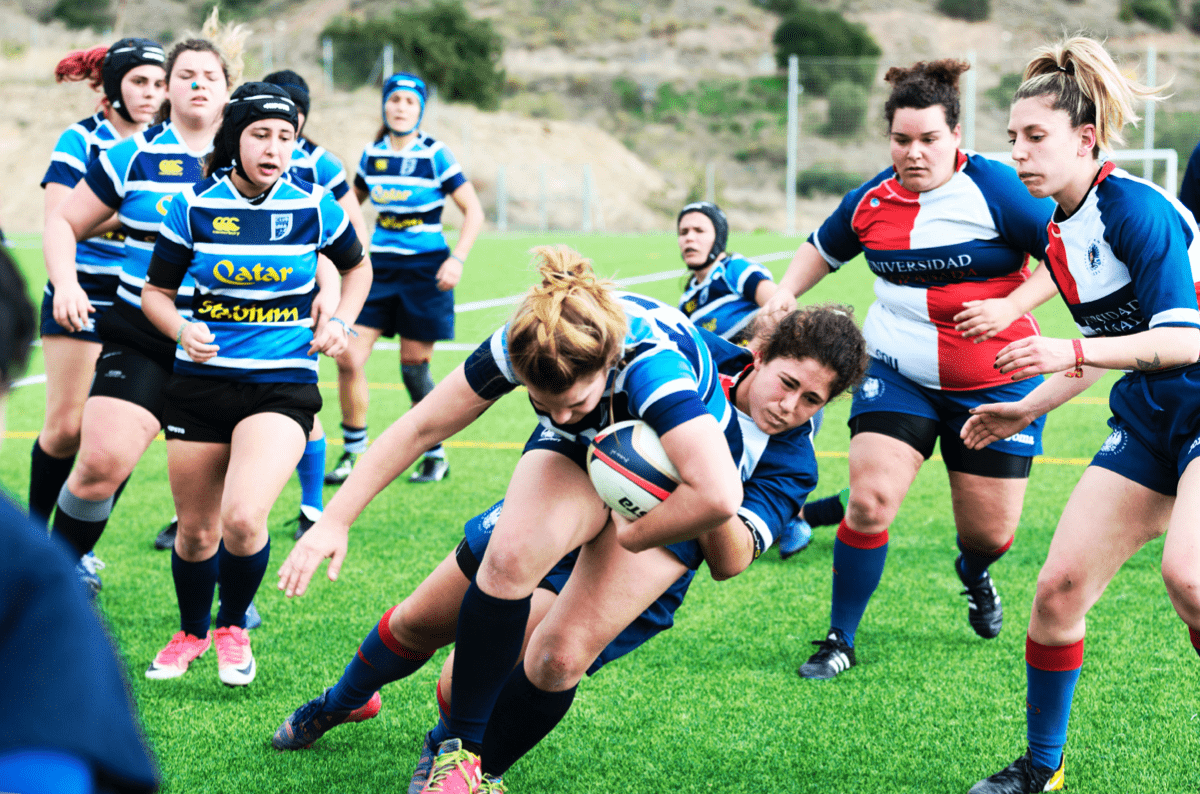 Whether this the head injury or the adrenaline is any ones guess!
Then once a concussion is diagnosed it is up to you to guide the player through the next steps.
If you have diagnosed a concussion with your player, they will need to follow a concussion protocol.
You will have to talk them through it and give them the plan and most players will also want an estimated return to play date.
In most cases you will not see them everyday, but you do need to be in attendance when they progress to each new stage of the concussion graded return to play protocol, to ensure they are following the protocol properly and that they are symptom-free.
You may have seen recently ex rugby players speaking up about the need for more regulations for head injuries.
Many players have been raising the question and asking if the concussions they received during their playing days have led to the diseases (dementia, Alzheimer's) they are now facing in later life.
I have found that I really need to educate players on how serious a head injury could be to try and get them to adhere to the protocol and not hide and concussive symptoms they may have.
This is a challenge in itself because the research around head injuries and the long term consequences is limited.
As a therapist you have a duty of care to look after the best interests of your player.
Not educating players about concussion and the possible short and long-term effects could be seen as failing this duty of care.
Players need to be fully informed of the possible side effects they may feel and the possible problems they may get following their rugby career in all levels of sport, amateur and professional.
To really understand the effects of concussion we need more robust research and this could be years away, but that does not make an excuse to not educating players on concussion with the best evidence we have right now.
In 2017 World Rugby began trialling a change in the use of increased sanctions (red/yellow cards) for head contact in elite level Rugby Union.
Following research they worked with "experts" (a mix of players, coaches and administrators) and in 2016 looked at 3 methods to lower the tackle height; increased sanction focus and improving tackle technique through coaching and a law change to lower the tackle height.
Their results found that the tackler was of greater risk of a head injury compared with the ball carrier.
This was also trialled at the Rugby World Cup in 2019 and their results did find a reduction in concussion rates compared to the 2018 Global Average, however as suspected, it was found the increase in sanctions had failed to influence a change in behaviour.
Maybe it is too late by the time they're getting a yellow or red card?
A tackle height law change was trialled in Championship Rugby in 2019 but again it was reported that they found no effect on concussion rates.
So what next?
Sub-elite sport especially needs more education around concussion.
In these environments there is not always a health professional at all training sessions and in some cases not at all games.
If we think about the number of concussions that happen in elite level rugby where they are more likely to have better tackling skills, and be more athletic and robust to withstand high impact forces…
Then it could be proposed that these types of injuries will be more prevalent in sub-elite sport, where players are not a fit, strong and robust and have less skilled tackling techniques.
More research needs to be done about how we can try and reduce the risk of concussions, without ruining the game, and more information on what effects these type of injuries may have on players in later life.
This way we might stand a better chance for everyone to adhere to the management of this "invisible injury".
Jade Danes – Sports Therapist
Awesome work Jade!
I love to see the therapists I work with doing well and love showcasing their great work.
Jade has also found a couple of great links should you wish to read up on some more about concussion and how to manage these injuries.
Here also are a couple of papers that Jade recommends to learn more about concussion…
Raftery M, Tucker R, Falvey ÉC. Getting tough on concussion: how welfare-driven law change may improve player safety—a Rugby Union experience. British Journal of Sports Medicine Published Online First: 12 August 2020. doi: 10.1136/bjsports-2019-101885
Griffin SA, Panagodage Perera NK, Murray A, et al.The relationships between rugby union, and health and well-being: a scoping review. British Journal of Sports Medicine Published Online First: 28 October 2020. doi: 10.1136/bjsports-2020-102085
PS. This might not be the first time you have heard from Jade.
She appeared on Episode #60 of my podcast 'How To Eliminate A Lack of Confidence When You Graduate.'
Like this blog post Jade has some great tips for aspiring therapists looking to work in sport, how to overcome the difficult challenges when graduating and much, much more.
You can catch this episode here.