My Latest Resource
'5 Steps To Fast-Track Your New Grad Physio Career'

Shows You The Specific Steps You Need To Take To Accelerate Your Learning And Career As A New Grad Physio.
In This Resource You Will Discover…
Why You MUST Take A Different Path To Everybody Else If You Want To Fast-Track Your Learning & Development When You Graduate.
How To Stop Your Treatment Sessions Feel Rushed & Running Over, Giving You The Time Needed For Your Hands-On Treatment Techniques & Rehab Exercises.
How To Get Your Patients To Believe And Trust In You As A Therapist And What You Are Telling Them, So They Don't See You As Just Another 'Young' & 'Inexperienced' Therapist & Actually 'Buy-In' To Your Treatment Plan
The Missing 'Career' Skill Set University Didn't Teach You, Which Is Stopping You Getting Better Roles, More Money & More Opportunities As A New Grad Physio.
How To Gain The CLARITY, COMPETENCE, CONFIDENCE, COMPETITIVENESS & How To CONNECT With The Right Help And Support, So You Can Start To Enjoy A Successful Life As A New Grad Physio.
The 'New Grad Physio Survival Guide' Shows You What You Need To Know To Survive As A New Grad Physio, Sports Therapist Or Sports Rehabilitator.
In this guide you will discover…
How To Become COMPETENT So You Can Understand Your Patient Assessments, Provide Hands-On Treatments And Prescribe Rehab Exercises That Take Away Patient's Pain And Get Them Back To Full Function.
How To Become CONFIDENT So You Can Build Patient Rapport, Gain Respect And Recognition From Your Patients And Senior Colleagues And Communicate Your Clinical Message Well So Patients Believe What You Are Saying And Adhere To Your Treatment Plan.
It Will Show You How To Become COMPETITIVE So You Can Stand Out From The Crowd, Get Ahead Of Your Peers To Get The Job You Want And Fly Up The Promotion Ladder Faster Than Anyone Thought Possible.
The Key To Developing These 3 C's And Becoming The Next Competent, Confident And Competitive New Grad Physio.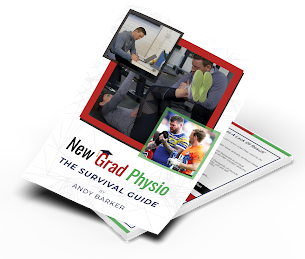 Fill Your Details In Below To Get The New Grad Physio Survival Guide Sent Straight To Your Inbox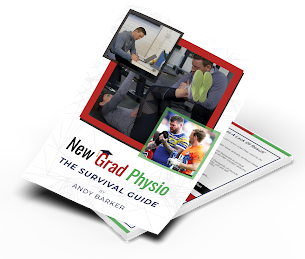 Fill Your Details In Below To Get The New Grad Physio Survival Guide Sent Straight To Your Inbox