How To Deliver A Great Clinical Message To Your Patient
It does NOT matter how good clinically you are, if you can't deliver a great clinical message to your patient then you will ALWAYS struggle to get the outcomes that you want.
You may have nailed your patient assessment and provided top draw hands-on treatment and rehab interventions but if you lack the ability to deliver a great message you can quickly undo ALL your great work.
A poor clinical message will result in…
Poor Patient Understanding Of Their Injury
Poor Patient Adherence To Your Treatment Plan
Lack Of Patient Trust In You As A Therapist & Your Ability To Be Able To Help Them Back To Full Fitness
Carry on reading to find out HOW to deliver a great clinical message and 'SELL' your treatment plan in a way a patient understands, respects and ultimately 'Buys-In' to your treatment plan…
Why Are Physio's Such Poor 'Salespeople'
As therapists we are great at so many things and are in a position where we can make massive changes to patients' lives.
We can take away a patient's pain and help them get back to the sports, activities or hobbies they enjoy the most.
But whilst we are in a great position to do, many therapists struggle to make these meaningful changes.
Sometimes this has nothing to do with clinical skills but is all to do with communication skills, more specifically the ability to 'SELL' your treatment plan.
The only reason a patient does NOT adhere to your treatment plan is either;
1) You haven't explained HOW your treatment plan is going to fix their identified problems or…
2) They don't trust WHAT you are saying (very common for New Grad's as you are perceived as 'Young' & 'Inexperienced')
Ultimately you need to SELL.
You need to SELL your treatment plan to your patient in a way so they UNDERSTAND HOW it will fix their problems and get them back to their desired outcome…
And…
Do it in a confident manner so that your patient's BELIEVE what you are saying and they too have the CONFIDENCE in you and your treatment plan to fix them up.
A poor SELL (clinical message) is the quickest and easiest way for patients NOT to follow your advice, to go away and not do their home exercise programme and as a result, NOT get better.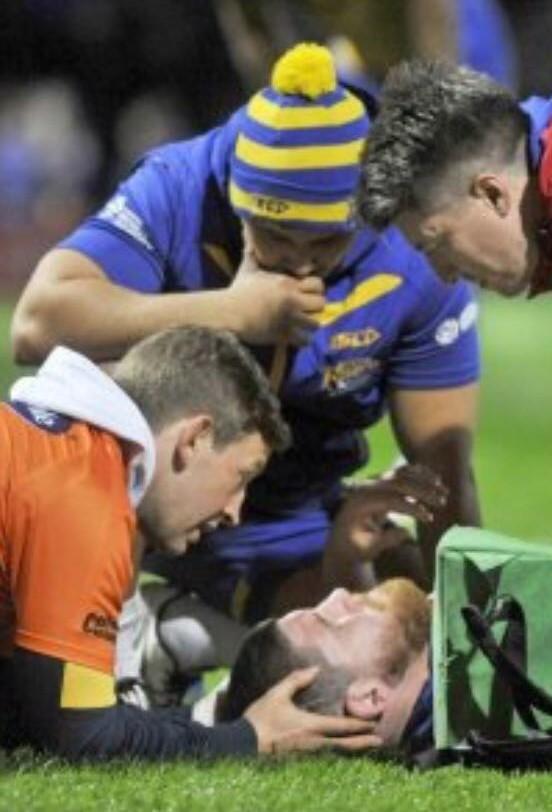 What Is Your Step-Step Process?
For your patient to have the confidence in your treatment plan YOU must firstly have complete clarity in what your step-step rehab process looks like.
This makes complete sense…
If you are not confident about how you are going to take a patient through a full treatment plan, from start to finish, and what this looks like, then how do you expect your patient to have confidence in the treatment plan?
Ask yourself this…
What is your step by step process?
What specific steps do you need to take each and every patient you see to complete this treatment plan?
If you don't know what these steps are, then you will always find yourself going off track.
Reverting back to the same treatment techniques and rehab exercises you 'know' or interventions that might have worked for you in the past.
This might work…
…But in most cases doesn't.
Because working like this lacks structure, its lacks logical progression and lacks specificity to work on the specific problems the patient in your clinic needs to work on, right then at that specific step of their recovery from injury.
The step by step system I teach in the New Grad Physio Membership (New Grad Physio Rehab Planner) has 6 specific steps.
Each and every patient or athlete I see goes through these same 6 steps.
This is regardless of whether I am working with a professional athlete or a private practice patient.
By following this process, I can logically take any patient, with any injury, through a full treatment plan and have the confidence at the end of that process to discharge them back into their chosen activity, without fear that their symptoms will return.
Communication Is A Skill
Being competent with your clinical skills is obviously key to identifying patient problems and being able to prescribe the correct hands-on treatment techniques and rehab exercises.
But if you lack the ability to be able to deliver a confident clinical message to your patient then this can affect a patient's belief and adherence to your treatment plan.
If they don't understand and trust the treatment plan they will NOT 'Buy-In.'
They will not go away and do their home exercise programme and we know when this happens, these patients don't improve.
Developing your communication is key.
You can clinically be the best therapist in the world but if you lack communication skills to explain to a patient their problems, their treatment plan and 'SELL' how your plan is going to fix them up, you will always struggle to get the patient results you want.
Key Take-Aways
You Need To Learn To 'SELL' – Think about how you communicate your treatment plan. You need to position it in a way that makes sense to your patient and in a way that they want to be part of it, hence, will actually 'Buy In' to your treatment plan
Step By Step System – You need a step-step system so you know how to logically progress a patient through a full treatment plan, strat to finish, giving you the clarity and confidence you get the patient results you want and to stop worrying about patient re-injury when you allow patients back into their chosen activities
Communication Is A Skill – Like your clinical skills, developing communication should be something you value. Poor delivery of your clinical message can undermine your treatment plan, due to poor patient understand and belief in you and your treatment plan