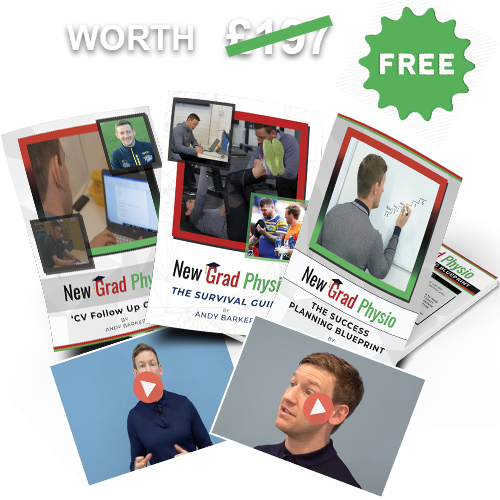 Get All These Resources Sent Straight Into Your Inbox…
Success Planning Blueprint – Your guide to help set clear goals, individual to you, to give you the direction you need to progress your career faster than you ever thought possible.
New Grad Physio Survival Guide – Showing you the specific skill-sets you need to know to SURVIVE as a New Grad Physio, Sports Therapist or Sports Rehabilitator.
How To Get Your Patients To Buy Into Your Treatment Plan – Video showing you what you actually need to do to get your patients to adhere to your treatment plan.
CV Follow Up Guide – Ready made template you can use to reach out to employers to ensure you stay on track and continue to progress your New Grad career journey.
Another Embarrassing New Grad Story – One of my MOST embarrassing moments as a New Grad Physio…
Get My Free Competency Pack!
Fill out the form below to get it sent straight to your inbox!