Sports Therapists…How To Get An Interview For A Job Usually Reserved For A Physio
Have you been overlooked for a role in the past before because you are NOT a physio?
Do you feel you were not been given the same opportunities on placements and not allowed to do the same things as physio students…
….or given the same opportunities for paid roles in clinics and sports clubs since you graduated?
Maybe you are frustrated because you want to use your skills for more than just massage.
Many sports therapists and sports rehabilitators I speak to tell me similar stories.
This blog post will show you what employers are really looking for when they recruit a New Grad therapist.
It will show you how as a sports therapist or rehabilitator you can set yourself apart from other therapists, including physio's, to get roles that give you the pay, responsibility and fulfilment you should get as a qualified therapy professional.
Lets' get started…
Your Degree Might NOT Be As Important As You Think
What do employers really look for when they recruit?
As a New Grad, most therapists wrongly assume it is ALL about their degree.
More specifically, their degree classification and whether they got a First or not.
But this could not be further from the truth.
Clearly, you need to pass and what I am NOT saying is that you shouldn't strive to gain the highest classification possible but…
…employers are much more concerned with other skills and attributes rather than that piece of paper.
I wrongly assumed the same thing as a student and New Grad.
It wasn't until I started my first job that I realised that the reason I got the job was nothing to do with my degree score, but more to do with my clinical and non-clinical skills and my enthusiasm and desire to learn and get better.
I had worked hard at Uni and was able to get a First.
I was proud of my efforts and felt it was reward for al those hours studying and on placements.
However, it was not that score that got me a role and allowed me to progress straight into pro sport from University.
In fact, my first boss did not even ever ask me what degree classification I got.
I remember him asking once, whilst still a student, that I was definitely going to pass, but that was it.
He did not care if I got a First or 2:1 or something else.
And it is the same whether you are looking to get your first role in the NHS, private practice or sport.
Opportunities and roles are given to New Grad's if you can show you are competent with your clinical skills…
…that you have the confidence to treat and rehab a patient…
…NOT what classification your degree was.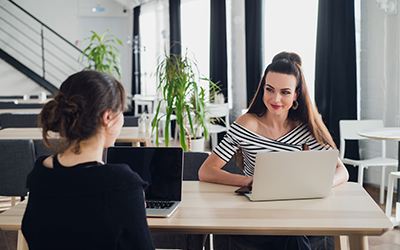 The Skills You Have That NO Physio Can Rival
The growth in sports therapy and sports rehabilitation over the last 10 years or so has been great for the therapy profession.
It has meant that there are more therapists vying for the same roles so as a matter of supply and demand, gives employers better choice and a higher standard of therapist to recruit.
This might may it harder on paper to get a role…
….as there are more therapists applying for the same opportunity including sports therapists, rehabilitators and physios.
The landscape has changed.
In some sports even as recent as 4 or 5 years ago some roles could not be done by a sports therapist or sports rehabilitator and instead were exclusive to physiotherapists.
I have been involved in Rugby League since I was a student and until relatively recently non-physios were not able to complete the sports trauma qualification – Immediate Medical Management On The Field Of Play or IMMOFP.
Clearly this restricted non-physios.
Covering training and games is a big part of any role as a therapist working in sport so if you couldn't get the relevant trauma qualification to do that, because you were NOT allowed to complete the IMMPOFP course, then gaining a role in the sport was almost impossible.
This has now changed, which is great and in line with all other sports.
ALL therapists are now able to complete the IMMOFP and gain the same level of trauma qualification, meaning this is no longer a barrier for non-physios.
But this is where it gets interesting…
Your training does not only put you on par with some of your skills as a New Grad sports therapist or rehabilitator, it can actually put you ahead of physios.
One great advantage you have as a sports therapist or sports rehabilitator is your hands-on skills.
Having seen hundreds of students and New Grads in action, in both sport and private practice, one big thing is evident.
Sports therapists and rehabilitators are much more confident and competent with their patient handing and soft tissue skills than physios.
This no doubt is the result of the added time spent in both University and on placements using these skills which is something rarely touched on during the physiotherapy programme.
Additionally, placements and opportunities in sport are rare during physiotherapy study.
This means that many physios have never had the opportunity to experience sports settings and the fast-paced nature of sport.
These are all experiences and skills that most physios can NOT rival and can be factors that you can use to your advantage when trying to get your foot in the door for opportunities like placements and even paid work.
How To Get Your Seat At The Interview For A Job Usually Reserved For A Physio
Your ability, or NOT, to get a seat at an interview comes down to one thing…
Your ability to showcase your best skills and attributes and why these, and you, are the best match for the job you are applying for.
That is, it!
To stand out you need to be able to show what skills you have and why these skills make you the best candidate for the role.
As we have already discussed, employers are less concerned with your degree, and what classification it was, and more with your actual clinical skills and how you operate with patients.
So, regardless of whether you are a physiotherapist, sports therapists, or sports rehabilitator, is of less importance.
Of more importance is how you assess, treat, and rehab a patient.
Of more importance is your ability to communicate with patients or athletes, other staff, and the confidence you have explaining a diagnosis.
Jobs will be given to the candidates that can show what they can offer.
As a sports therapist or sports rehabilitator, you have many attributes and skills when starting out that physiotherapists at the same point in their careers can NOT rival.
You need to harness these skills and learn exactly HOW to showcase these on both your CV and in person at an interview…
…and in doing so, doors will open for opportunities, for placements and for jobs, that have been traditionally reserved for physiotherapists.
Andy
The New Grad Physio Mentor
PS. If you feel like you have been overlooked for placements and even paid work in the past and you would like some help in finding out exactly why this is, then get in touch.
Send me an email to andy@newgradphysio.com and we can chat about what you need to do differently.
If you can stand out you can make that next step, and a successful start to life as a New Grad, into a role that you will enjoy and a role that will give you the responsibility you deserve as a fully qualified therapist.