Success Series; Ben Harper – Internship To The Olympic Games: Making A Career In Professional Sport
As part of my success series I was joined by current lead physio for the Great Britain Olympic Taekwondo team, Ben Harper.
I have handpicked all the guests on the success series, having seen these therapists work first hand and knowing they have some great knowledge to pass on to you as a student or new grad therapist.
Ben has a wealth of experience and prior to his current role in Olympic sport he has been involved in professional rugby union and rugby league, most noticeably with the Leeds Rhinos, Castleford Tigers and the Huddersfield Giants, the later where he was the Head of Physiotherapy and Rehab.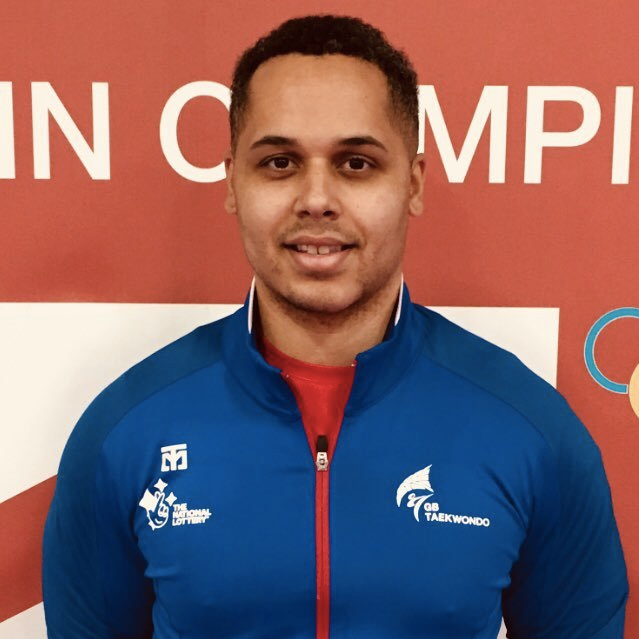 He has also spent time touring with the West End cast of 'Dirty Dancing,' worked internationally in rugby with both England and Jamaica, whilst he runs his own successful private practice.
Ben spoke about his journey after graduating and how he overcame certain challenges that could have halted his dream of working in sport and shared many great tips and advice for both students and new grads wanting to take their own first steps to a career working in professional sport.
Here are 3 of Ben's top tips…
#1 'Work Hard'
Two of Ben's early roles woking in professional rugby meant he spent his time split between the academy and the first team.
These roles in sport are common whereby you might assist the first team during the day and lead the academy provision on some evenings.
You get a good mix of working autonomously and making clinical decisions on your own as the lead in the academy, whilst having the support around you when involved with the first team.
The big downside…
It is a lot of work and a lot of hours!
Rather than see this as a negative, Ben embraced this.
He saw it as an opportunity to lead the academy and get experience speaking to coaches on his own, making decisions on players training and match availability without having to ask for a second opinion from a senior therapist and whilst challenging…
Ben felt that this was a big step in his clinical reasoning and development as a new grad.
Because he was willing to put the hours in and 'work hard' he reaped the benefits early in his career.
This was no doubt a big factor in him being promoted to acting Head Physio at the Castleford Tigers in 2014, despite being only 12 months out of University.
#2 'Athletes Are Just Like Me & You'
When I asked Ben about his previous roles and particularly his transition from a team sport like rugby, to an individual sport like Taekwondo, he spoke how he looked at the challenge a little different.
Ben described how although the sports he had worked in previously were very different to Taekwondo, the fact that an athlete is just another person, made this change much easier.
In essence what Ben said was that humans are humans.
Whether he is dealing with a post op knee injury in a rugby player, the lead actor in a West End production or an Olympic Taekwondo Champion, they need the same input.
Their bodies work the same and the majority of their rehab and treatment will be similar.
Clearly as they progress and particularly their end stage rehab will differ as they have very different outcome goals and different levels of performance are required, but most of what they do up to that point is the same.
Seeing an athlete as a person first, then an athlete second made Ben's transition between sports less challenging and shows how you can take what you have learnt in all the different areas you have experienced, both during your placements and once graduated, and apply it to the patients or athlete you work with…
Regardless of the area you are working.
#3 'Try Stuff Out'
Like many high performing therapists I know, Ben has experienced many different roles and worked in many different areas of therapy.
Ben spoke about not being afraid to 'try stuff out,' referring to how you should not restricting yourself to a certain area or role and be open to explore, particularly as a new grad.
Ben backed himself early in his career and took on leading a physio department in elite rugby with only 12 months experience, a role many would say that was way above his level of experience and pay-grade…
And has since taken on bigger and better roles, bigger challenges that have put him outside his comfort zone, like touring with a West End musical and moving away from team sport where he was spent much of his career, to work in an Olympic sport, with individual athletes.
The key here is that unless you 'try stuff out' you may never really push yourself and also, you may never find the job you really enjoy, which might be a little different to what you think!
We covered loads more on the podcast and you can catch it in full here.
The New Grad Physio Podcast is also available on all the usual podcast platforms, including…
For the others, just search on your preferred platform and do not forget to subscribe!
Enjoy!
Andy