Success Series; Gareth Robinson – A Day In The Life Of A Top Sports Physio
It was awesome to catch up with Gareth recently on the podcast as part of my success series.
He is without question of the most passionate therapists I know and having worked with him, I can say it is obvious he loves what he does and loves helping others…
Not just his patients and athletes, but other therapists too.
Gareth is currently working 1-1 with world class golfer and was away in Abu Dhabi when we caught up.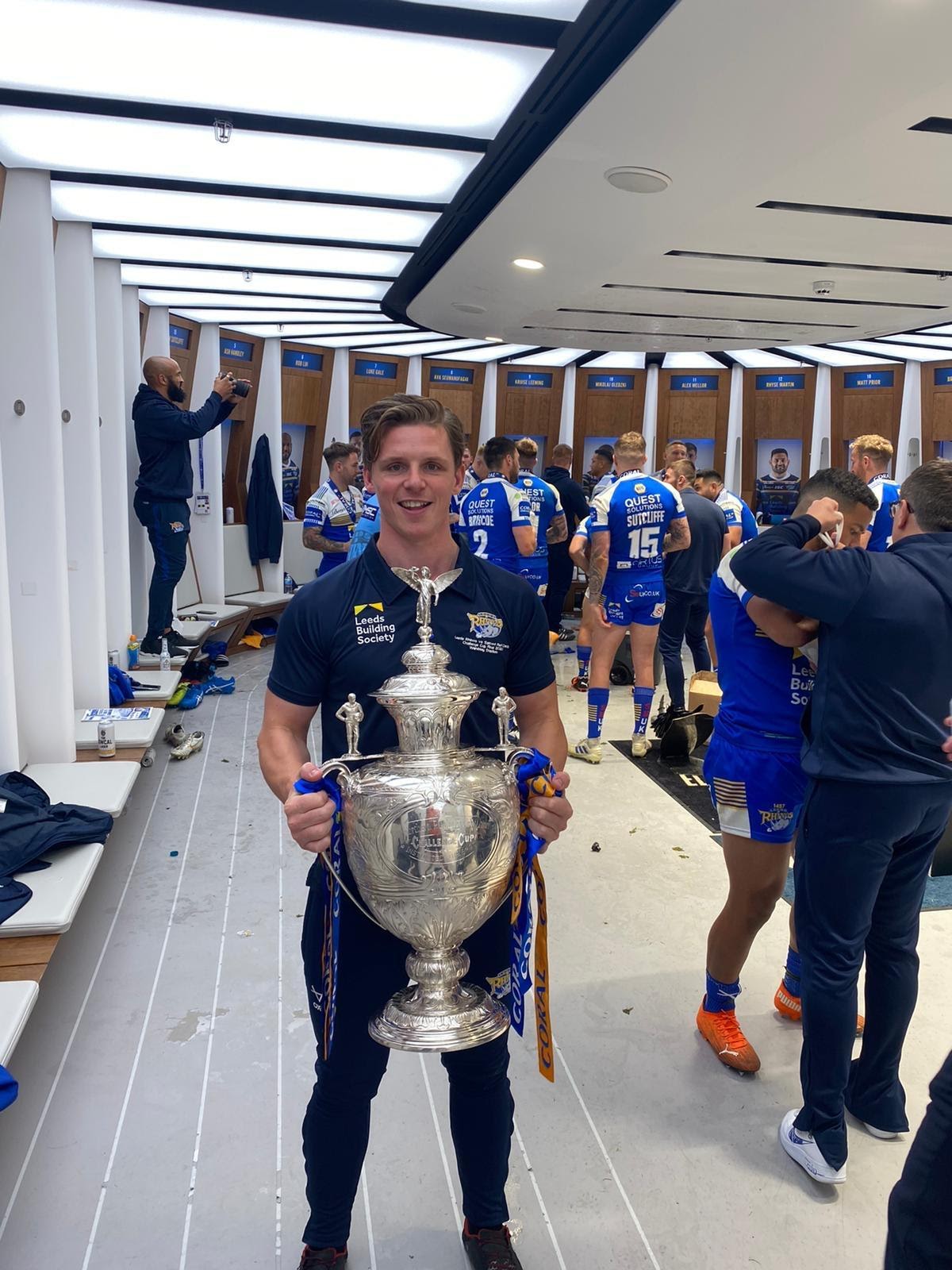 Prior to working in golf Gareth worked in professional football with Middlesborough and Darlington and in rugby with Yorkshire Carnegie and the Leeds Rhinos, the later role as the Head of Physio and Rehab, where he was part of the team that won the 2020 Challenge Cup.
He also has a vast amount of private practice experience which included managing a busy physiotherapy department in a private hospital.
He had a different route into therapy to most, having initially starting training at college to be a bricklayer before realising he had a passion for something else.
Gareth shared so many great tips and advice on the podcast that you can take on board yourself to help you take your own first steps toward a successful career as a therapist.
I picked out 3 of Gareth's top tips and you can check them out here…
#1 'Give Back'
Gareth spoke about how 'giving back' is a great way to get help yourself.
He used an example of how putting 100% effort into what you are doing can pay big dividends.
This might be whilst you are on placement…
Or you investing your effort to your patients in the clinic, department or club you are involved with as a qualified therapist.
Others will notice this, and if you are investing and working hard to help others, then other people, like your senior colleagues, are much more likely to help you out, seeing that you are doing your very best.
On the flip side, if they see not giving your all, then they might be more reluctant to help you out.
I would totally agree with this.
When you are looking at any opportunity whether this it is a placement, shadowing experience, voluntary work or even a paid position, you need to offer value to what you are doing.
Even as student or new grad you can offer big value.
This might be trying to engage in lectures and practicals to make the teaching sessions more lively and interesting for the group…
Or as a new grad putting your all into your patients to get the best results you can, helping the team to hit their targets for your department or raise the profits or profile of the clinic or team you are working with.
By investing in the environments you are in and the people that you are with, they will be much more likely to invest their time and efforts to help you in return.
#2 'Invest Early'
Gareth spoke about how if he had his time again as a new grad that he would have invested in himself much earlier than he did.
He even mentioned that he would have done this a Uni, before he qualified, to get the help and support he needed to avoid many of the pitfalls and challenges he came up against when he first qualified.
Gareth noted the main reason he did not invest in his learning and CPD earlier was that he was a little unsure about what to do and sometimes concerned that any time, effort and money that he invested might not be worth it.
This is really common problem for both students and new grads as there is so many different courses, programmes or memberships out there.
You know you need to know more, attain more knowledge and skills via your CPD but are not too sure what is the best way to do this.
Gareth's advice was clear…
Take that leap and investing in others to help you.
Just like he did and by getting help from others, you will reap the rewards in terms of your own learning, development and career progression.
#3 'Find A Mentor'
This feeds in to #2 and investing in yourself.
Finding a mentor is a great way to develop and Gareth spoke at length about how this has helped him forge a successful therapy career.
His college teacher was the first person to open his eyes to a career as a therapist and whilst over the years Gareth has come up against loads of different challenges, he feels that having others around him has been vital to his development.
To his day, even as an experienced therapist, he still has mentors, and feels that has been a big part of his continued development and learning…
And it seems to have certainly paid dividends given Gareth is currently traveling the world on the golf circuit in a job he considers his 'dream.'
We covered loads more on the podcast and you can hear it in full
here
.
The New Grad Physio Podcast is also available on all the usual podcast platforms, including…
For the others, just search on your preferred platform and do not forget to subscribe!
Andy