When To Know Your Patient Is Ready For Higher Level Activities Like Running
Knowing when to allow your patients to return to higher level activities, like the gym, running and sport can be a difficult decision.
I'm sure you've been asked those questions from your patient like…
'When will I be back running'
'When will I be able to get back in the gym'
'How long is it going too take before I am back playing football, rugby, hockey etc…'
These can be tough to answer.
You want to give a response to their question, but it can be hard to give an accurate prognosis.
You are conscious that you don't want to give a timeframe that is unrealistic.
You don't want to have that situation down the track, where by you might have said it would take them 6 sessions or 6 weeks to get back to full health, but you have got to session 5 and still have a lot more work to do.
By having a step by step rehab plan allows you to answer ALL these questions, with conviction and confidence.
It gives you the confidence as a therapist to know what step a patient must complete before progressing to the next.
It helps you explain, with conviction, the steps a patient needs to complete to take them from their injured state in session 1 and back to full health at discharge.
It gives you a reference to refer back to during the treatment plan, so you can show patients the progress they have already made, keeping them on track, keeping them motivated and adhering to your treatment plan.
And it helps you give an answer to those difficult questions we spoke about at the top of the page.
Patients will only have confidence in you if you are able to show them HOW you are going to fix them i.e. your rehab plan.
This has been evident more than ever this week in light of the COVID-19 outbreak.
I was on a coaching call with a New Grad Physio Member who works in professional football.
Currently due to the suspension of football he is not able to review, treat and rehab the players under his care in person, having to manage them from a distance using video calls, messaging and emailing rehab programmes.
Whilst this is far from ideal, he is doing a great job progressing his players.
The reason…
Because he is crystal clear what his rehab plan looks like and is using this step-step system to keep his players progressing from a distance, so once football does recommence, they will be in great health and ready to kick on.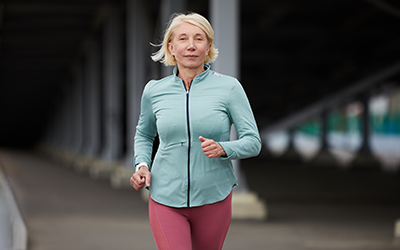 Also, this week I've had to transition some of my own private practice consultations online, in preparation for a potential closure of my clinic.
Whilst hands-on treatment is a part of what we deliver as therapists, we can still make great progress with patients with rehab alone.
I've had a couple of great 'virtual' appointments already in the last couple if days, helping a patient with long standing lower back pain and another patient with an Achilles problem improve their symptoms and progress their rehab despite not even being in the same room.
The only way I have had success with this is knowing exactly what my rehab plan looks like, from start to finish, the exact steps each and every patient must go through to attain a FULL resolution of symptoms and a return to their desired outcome.
The rehab plan I use and the rehab plan the physio working in professional football uses, is the very same step by step guide I teach in my New Grad Physio Membership and on my New Grad Physio Courses.
My 6 Step Rehab Planner will show you how to take any injury through a full treatment plan, from start to finish.
It gives you the confidence to know when your patient is ready for the next stage of rehab, when to start hopping, running or any other higher-level activity.
And without fear of your patient breaking down.
Want to learn more about the New Grad Physio 6 Step Rehab Planner and how you can apply it in your own day-day practice, with ANY injury?
I only teach this content within my New Grad Physio Membership and on my New Grad Physio courses.
Hit the links above to find out more or if you have any questions as always please don't hesitate to get in touch andy@newgradphysio.com
Speak soon
Andy Barker
The New Grad Physio Mentor