Why Your NEXT Decision Might Be The Making Or Breaking Of Your Career
You might be weeks, months or even a few years into your career as a New Grad Physio, Sports Rehabilatator.
Regardless of your therapy profession and regardless of the area you work in, the decisions you make right NOW have such a big impact on your future.
The ease at which you climb the promotion ladder, the speed you get that next promotion and the chance of you ever achieving your dream job lay heavily on the decisions you make during the first few years following graduation.
These decisions can simply be the making or breaking of your career as a New Grad Physio.
You might be reading this as a student and think that this doesn't relate to you.
But that's where your wrong…
Even as a student you can start to make decisions right now, that will pay dividends down the track and make those first few years as a New Grad a success.
In this blog you will learn…
Why You Don't Have To Follow The Same Path That 99% Of Other Therapists Choose To And Why An Alternative Path Will Save You Years Of Hard Work, Frustration And A Faster Rise In £
Why University Has Set You Up To Fail And Why This Might (If You Let It), Result In The Stagnation Of Your Learning And Early Success As A New Grad Physio
How To Avoid The Biggest Career Mistake Nearly ALL New Grad Therapists Make & How Side-Stepping This Mistake Will Help You Enjoy Rapid Career Progress As A New Grad Physio
Why You Shouldn't Follow Everyone Else
I remember my days as University when I was told specifically as a physio student that the 'best' thing for me once I qualified was to get a job in the NHS, work there for the next 2-3, then think about what I wanted to do.
But…
I already knew what I wanted to do and that wasn't really part of the plan.
I wanted to work in sport.
I wanted to work in rugby league, the sport that I had grown up with.
I wanted to one day be the Head Physio at the Leeds Rhinos.
So, hearing this advice I didn't really understand how spending the first 2-3 of my therapy career in the NHS was going to help me.
Would working in different areas of physiotherapy, with different practitioners help me learn new skills?
Yes, it would.
Would these skills be transferable to other areas, like sport. Later in my career?
No doubt they would.
But if I was certain I wanted to work in sport, wouldn't it just be easier to try access that environment sooner rather than later?
I could learn the specific skill-sets that I needed to operate in that area and help me move towards my dream job.
So that's what I did.
I made decisions as a student that created opportunities.
These opportunities helped me progress from student to New Grad to my dream job, as the Head Physio at the Leeds Rhinos, just 15 months after graduating.
I'm not telling you this to impress you.
I'm telling you this to impress upon you that you don't need to follow the crowd.
You don't need to follow the 'traditional' career path we are told to follow.
In the remainder of this blog I will share with you some top tips that will help you get the ahead of the game and access the support you need to enjoy your own successful New Grad journey.
The Big 'Aha' Moment
If you have already qualified, you will no doubt know be able to relate to what I am going to talk about next.
Whether it happened a day after graduating, a month or year after, you will hit a roadblock in your career.
Something will happen and you will realise that what you know and what you actually need to know are two very different things.
The knowledge and skill-sets you have attained at University and the knowledge and skill-sets you need in the Real World, working in the NHS, private practice or sport, are worlds apart.
In many ways the sooner this happens the better.
And if it hasn't happened yet, it will!!!
Once you realise the gaps in your skills, then you can go about trying to fill those gaps, learn and become a better therapist, a therapist that is better skilled to help the patients you are working with.
So what next?
Get Help Early
The biggest piece of advice is to ask for help…and as early as possible.
The primary reason I was able to progress my New Grad career so quickly is that I had access to a mentor.
Someone that had walked in my shoes and achieved what I wanted to achieve and just a couple of years before me.
Having someone that was 2-3 steps ahead of me helped not only in the short term, to upskill and help me with the problems I was facing right then as a New Grad.
But also have the foresite to help me avoid potential problems and pitfalls that were coming, many that I didn't even realise.
As a result, not only was I able to make quick progress in my assessment skills, hands-on treatment techniques and rehab planning but he started to teach me skills that I would need down the track, if I wanted to achieve progression and my dream role at the Leeds Rhinos.
As a New Grad and the assistant physio at the Leeds Rhinos I was always 'protected' in that I had senior medical staff above me that I could turn to for help and they were the ones making the big decisions.
But my mentor exposed me to other challenges, problems that I would face if I was one of those senior physio's.
Things like how to speak to the head coach, better ways to communicate medical information to the MDT and non-medical staff, amongst a host of other things, all skill-sets that I would need to master if I wanted to progress my career.
Having learnt these skills and had exposure to these challenges meant that when the opportunity came to progress from Assistant to Head Physio, I was ready.
I had been mentored in a way that meant I already knew the challenges that I would be coming up against, very different challenges and pressures to my life as the assistant, so I was confident I was up to the job.
I'm not saying it wasn't hard.
It was a massive step up in role and responsibility.
But having that early mentorship and support made that transition much smoother.
It meant I was able to achieve my dream role so early in my New Grad journey and at the same time I didn't feel as though I was just surviving in the role I felt I was thriving.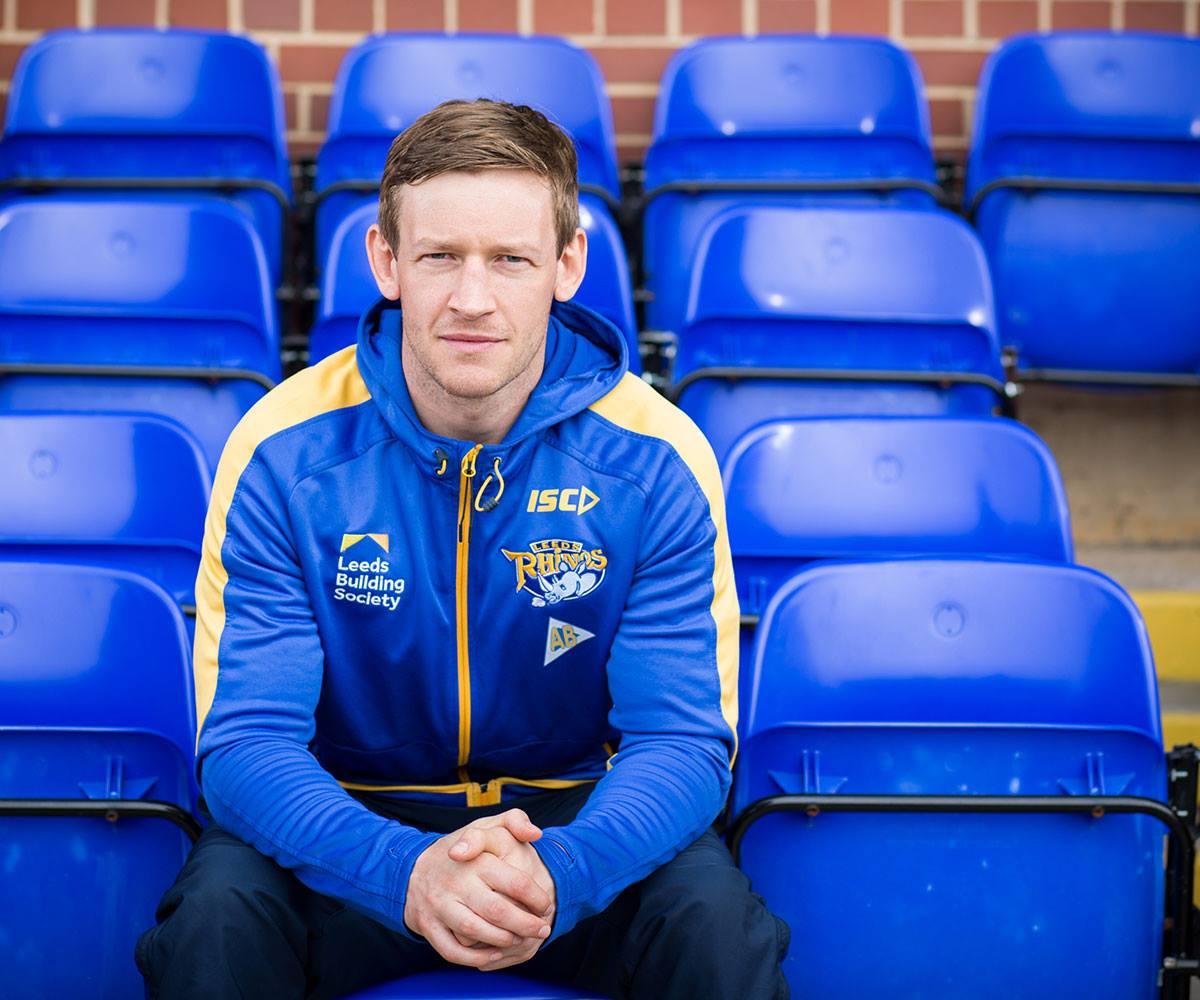 The Biggest Career Mistakes Nearly ALL New Grads Make
Linking in with accessing the right help and support leads us to this…
Probably the BIGGEST Career Mistake New Grad's make.
And 99% don't even know they are making it.
I have just detailed above the importance of early mentorship and having access to the right support to ensure your enjoy a successful New Grad journey and quick career progression.
The environment you work is key to this.
All to often I see New Grad's jumping at the first job they see.
Maybe going for one job over another because it pays a few more £££.
This is the mistake.
Rather than focusing on these factors, as a New Grad the primary factor to any job role should be your access to help and support.
How much CPD time is allocated per week?
How much CPD allowance do you get?
How is the clinic set up? – so you are clear what help and support you have access to on a day-day basis.
If you are not getting the help or support you need early in your career you will soon stagnate.
You will stop learning, your ability to help your patients will reduce and you won't experience progression up the promotion ladder at the speed you want.
Did you even consider these things when you took your first job?
Is your current environment giving you the help and support you need?
Are you making the progress, in your learning and your career, you feel your hard work and effort deserves?
Prioritising your learning over a few £££ and getting access to the right help and support durinf your early years as a New Grad Physio is key if you want to experience rapid growth in your clinical skills and progression up the promotion ladder faster than you ever thought possible.
Key Take-Aways
You Don't Need To Follow The 'Traditional' Path – Be Clear Where You Want Your Career Go
Then Get Help – Get Support From Someone That Has Walked Your Desired Path To Help You Avoid The Pitfalls That May Stall Your Learning & Career Progression
A Job Is An Opportunity – Make Sure Any Environment You Choose To Work In Is Going To Enhance Your Learning & Help You Make Continued Progress Towards Your Dream Job
Now you know what to do, its time for you to get going…
Andy Barker
The New Grad Physio Mentor
If you enjoyed reading this blog, you need to grab a copy of my
'New Grad Physio Survival Guide.'
In this FREE guide I will show you how to make improve your clinical
COMPETENCY
so you can make sense of your patient assessments, then provide hands-on treatments and prescribe rehab exercises that actually take away patient's pain and help get them back to full function.
You will also learn how to improve your CONFIDENCE so you can build great rapport with your patient's, gain the respect and recognition you deserve as a qualified therapist and communicate your clinical message well so patients believe what you are saying and adhere to your treatment plan.
In addition, you will learn how to become COMPETITIVE so you can stand out from the crowd, get ahead of your peers to fly up the promotion ladder faster than anyone thought possible.
You can get this guide completely FREE right here.