Delivering A Confident Diagnosis, Prognosis & Rehab Plan To Your Patient
Everyone wants to work in a successful multi-disciplinary team (MDT)…
But many MDT's are dysfunctional, flawed and lack cohesion.
Whether you work in the NHS, a private clinic or a sports team, the importance of a well functioning MDT is key to great patient outcomes.
And not only that…
A great MDT, one that values you as part of the team, leads to a greater level of satisfaction and enjoyment for you in your day-day practice.
There is nothing better heading into work knowing you work with a great team…
And probably nothing worse than spending most of your days working with a poorly functioning MDT!
I asked top Sports & Exercise Medicine Consultant Dr Jon Power what makes a successful MDT in my latest podcast.
Having worked in so many different areas in all fields, from the the NHS to private practice, working at the Olympic Games and with so many different sports and teams…
And having been part of teams that have won both domestic and International honours, including a European Championship and World Cup…
He knows exactly what makes for a successful MDT.
If you missed that episode you can catch it here.
Good communication is without question one of the key components to great MDT working and one skill that Jon mentioned many times over on the podcast.
I have seen this first hand in both teams I have worked in, good and bad, and teams I have been asked to consult with, where nearly always the main problems that happen within the MDT result from poor, or a lack of communication. 
And this does not just affect the MDT but also can affect your success, or lack of success, with your patient results. 
It's a tough gig sometimes being a therapist as you often have difficult decisions to make and be the bearer of bad news…
Whether that's telling a patient how serious their injury is…
Giving a prognosis to a player that he was not expecting…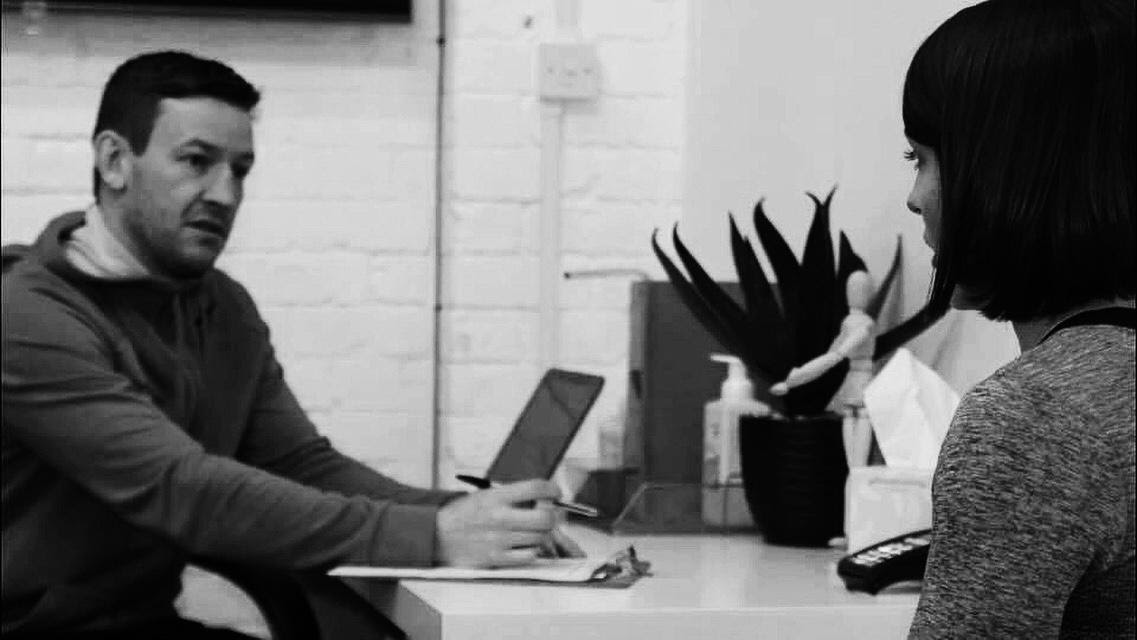 Or telling the head coach that his star player has been concussed and won't be able to go back on.
You may often feel you give out more bad news than good news and that can sometimes be true.
I remember a few seasons ago we had a tough run of injuries at the Leeds Rhinos…
So much so that the head coach said I was always in his room giving bad news that he called me the 'Grim Reaper.'
That wasn't even to me, but to the media and it was my Dad that told me when he read it in the paper!
But it's part of the job and as hard as it can be delivering bad news it is something you have to do.
However, you can make your job a lot easier for yourself by improving your communication skills.
Bad news is bad news, but bad news delivered badly, is even worse!
So many of the struggles I help students and new grads with often involve a lack of confidence in how they communicate a diagnosis, prognosis and treatment plan to a patient.
Some of this stems from a lack of confidence in your clinical skills when you are unsure as to what the patients real diagnosis… 
Or lack a plan to progress your patients rehab, from start to finish.
When you lack confidence in your diagnostic and rehab planning skills this sometimes can be noticed by your patient and as a result of your lack of confidence…
Your patient also lacks confidence…
In you and they question what you are saying and if what you said was right.
And why wouldn't they?
If you lack confidence in what you are saying a patient will lack confidence in what you are saying…
Simple as that.
So making sure your clinical skills are up to scratch and you are competent with your patient assessments, treatments and rehab skills is of primary importance.
But communicating this information is just as important.
You could nail the diagnosis and prescribe the right treatments and rehab to your patient but if you can not communicate this information well to your patient is does not matter.
You need to be able to deliver your diagnosis, prognosis and talk through your treatment plan in a way that your patient understands, otherwise you are wasting your time.
I'm sure you've had a patient or player before and as soon as they have jumped off the bed and walked out of your treatment room you think to yourself…
'I could of said that better' or….
'I don't think they understood it when I said X, Y or Z.'
And if you are thinking this and questioning yourself, wondering if you made a hash of your explanation to your patient, then you probably did.
And unfortunately for you, if this is the case, your patient is likely to leave your room not onboard with you, and what you said, and will go home and do very little, if any, of their home exercise programme.
And as you know, patient's that don't do their rehab, don't usually get better!
I know this can be tough as a new grad so here's some help.
I have just opened up 10 FREE Coaching Calls to any student or new grad physio.
I'd love to share with you my key tips and tricks to better patient communication…
Including how you can explain exactly how to deliver an accurate diagnosis, prognosis and detail your rehab plan, from start to finish, all on our call.
Just click here to book a time slot that suits you and I look forward to helping you out!
Andy